The Growler Guys Thanksgiving Hours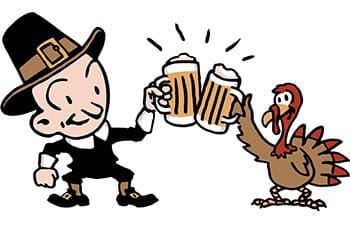 Turkey Day is coming up, and while shops across the nation are shut down for the day, we know that you'll need a growler or two to keep you smiling, despite your in-laws being in town. Our hours will be shorter than usual (our employees have families too!), but we WILL be open. Check out the hours below:
Bend East 7am-9pm
Bend West 7am-9pm
Eugene 11am-5pm
Richland 10am-4pm
And Happy Thanksgiving! We are thankful for each and every one of our amazing customers, and we're so excited about the months and years ahead serving you guys.